---

Everline Resort and Spa (formerly, the Resort at Squaw Creek)
400 Squaw Creek Rd | Olympic Valley, CA 96146 | (530) 412-7034
All conference events and sessions will be held on-site, unless specified. 
Parking will be $15/day for all CESA Conference attendees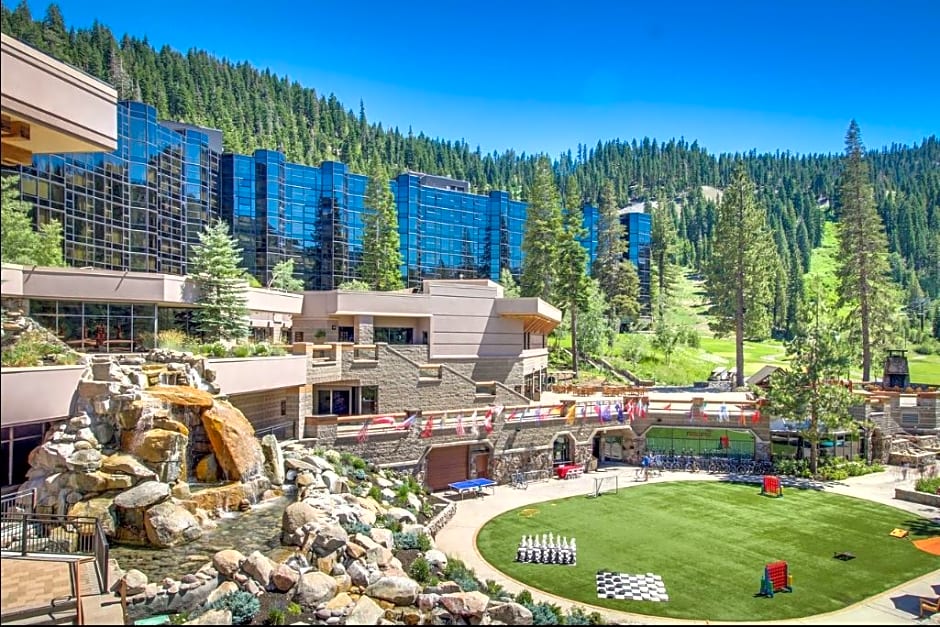 Delivering High-Altitude Fun in a Dramatic Alpine Valley
A luxury California resort in an idyllic mountain setting, Everline Resort and Spa  rests at the base of Olympic Valley, which was the site of the 1960 Winter Olympics, and is just minutes from North Lake Tahoe. Everline is located 42 miles west of the Reno/Tahoe International Airport, 200 miles east of San Francisco and 100 miles east of Sacramento via Interstate 80 with access to Highway 89 south. 
Please be advised they do not offer airport shuttles to/from the resort. For recommendations on services, please contact the Concierge for options at [email protected].
Be Prepared!
Keep up to date on road conditions, visit roads.dot.ca.gov/ ahead of your travels.
Check the local weather: https://www.destinationhotels.com/squawcreek/local-weather
The following hotels are in close proximity to the Everline Resort & Spa:
The Village at Palisades Tahoe Hotel
1750 Village East Rd, Olympic Valley, CA 96146 | 2.4 miles from Resort at Squaw Creek (~6 min drive)
CHECK AVAILABILITY
Red Wolf Lodge at Olympic Valley
2000 Loop Rd, Olympic Valley, CA 96146 | 2.3 miles from Resort at Squaw Creek (~6 min drive)
CHECK AVAILABILITY
Olympic Village Inn
1909 Chamonix Pl, Olympic Valley, CA 96146 | 2.8 miles from Resort at Squaw Creek (~7 min drive)
CHECK AVAILABILITY
River Ranch Lodge
2285 River Rd, Tahoe City, CA 96146 | 2.6 miles from Resort at Squaw Creek (~7 min drive)
CHECK AVAILABILITY
Americas Best Value Inn Lake Tahoe - Tahoe City
455 N Lake Blvd, Tahoe City, CA 96145 | 6.6 miles from Resort at Squaw Creek (~12 min drive)
CHECK AVAILABILITY
Pepper Tree Inn
645 N Lake Blvd, Tahoe City, CA 96145 | 6.8 miles from Resort at Squaw Creek (~12 min drive)
CHECK AVAILABILITY
Basecamp Tahoe City
955 N Lake Blvd, Tahoe City, CA 96145 | 7.0 miles from Resort at Squaw Creek (~13 min drive)
CHECK AVAILABILITY